Friendly Preity Zinta loves going to Gym
There was a time when Preity Zinta and Rani Mukherjee used to be great friends. However, both have totally opposite interests.
Rani Mukherji loves to be at home, whereas Preity loves to visit places. These days Preity Zinta is in America and she is busy meeting various people.
Few days ago, Zinta had a chance to meet Tennis superstar Serena Williams and the Prime Minister of Trinidad and Tobago. And once she get a free time from all these, she gets busy in Gymnasium as Preity believes her suitcase can be heavy but she shouldn't.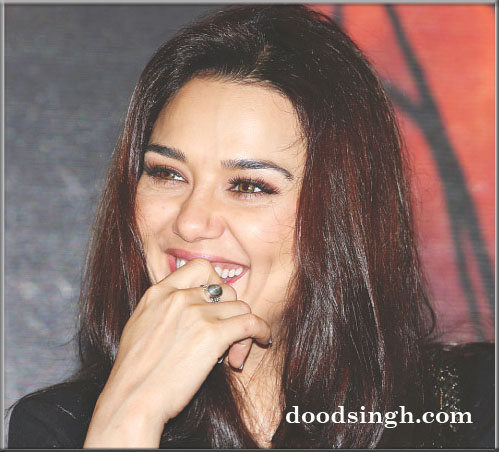 After seeing her friendly nature, we have to say that Preity Zinta is one really friendly star because normally actors and actresses do not like meeting those people who can steal their spotlight.