UFC's Conor McGregor rumoured for Game Of Thrones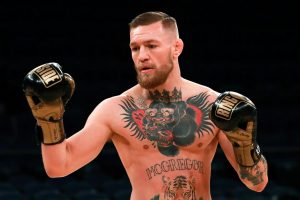 If rumours are to be believed then Game of Thrones will be casting UFC lightweight champion Conor McGregor in a role in the series.
UFC boss Dana White has confirmed that Conor McGregor is taking some time off from the Octagon. Although neither McGregor or HBO has confirmed whether the champion will be featuring in Game of Thrones, Conor's manager recently revelaed that HBO has been eyeing the Mystic Mac for a while and interested in making him involved.
One of the directors of HBO's Game Of Thrones is a huge fan of McGregor and thought that the he would be a perfect fit on the show. It's also rumored that McGregor would appear in one of the final two seasons of the show.
But nothing can be said for sure, until a confirmation comes from McGregor, HBO or Game Of Thrones team.