Apple launches Multi-Touch iPod Nano
Apple's chief executive officer Steve Jobs unveiled a whole host of products at the company's annual music event on 1 September, but the crowning glory was what Jobs called "the biggest reinvention of the iPod Nano since its debut in 1995".
Apple has completely redesigned the iPod Nano for its sixth-generation release, shrinking it to 46 percent of its original size by losing the trademark click wheel.
Instead, users will operate the device using Apple's new touch screen Multi-Touch technology. Also new on the iPod is the Shake to Shuffle feature, which plays random songs in your library, a built-in FM radio with live pause and 24-hour playback. However, the camera seen on the previous model is notably absent.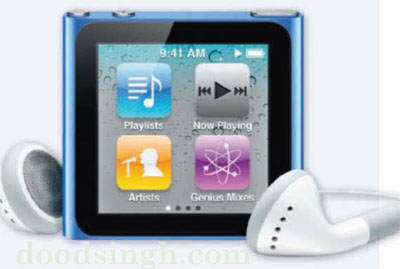 The product derives its designs and features from shuffle and nano and is available in multiple colors. The new iPod nano will be available in 8GB and 16GB models. Both models are available in silver, graphite, blue, green, orange and pink through the Apple Store® (www.apple.com), Apple's retail stores and Apple Authorized Resellers.