Kites – a great product by Anurag Basu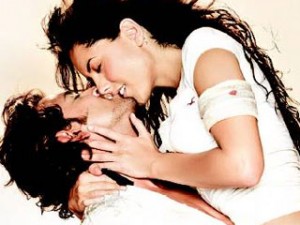 I haven't gone though any of the official reviews of Rakesh Roshan's latest movie Kites, but i have heard from many people that movie is not good. Some people are even messaging saying "Beware of Kites". I, however, beg to differ.
Kites is no ordinary movie. I will not say it is an extraordinary one, but yes it is not the usual stuff. This is the love story, which describes traits of two kites. The two kites, no matter how beautiful they are, if stay together for some time, they are dangerous for each other and one has to be cut.
We have seen many Love Stories, mostly dumb ones, in Bollywood, and all those love stories are normal pathetic stuff. Kites is a Love Story too, but a different one.
The people who are saying Kites is a pathetic movie are so fond of pathetic love storieslike DTPH, Mohabbatein etc. Those movies were fine in their time, but now is the time for change. Time to take movies to another level, and that's what Kites is all about.
The story might not be that great, but that's happen with Rakesh Roshan's movies. His movies take on a simple story and the way they are presented make the movies different. And this time it's Anurag Basu who has really shown his directorial skills.
The only mistake that movie makers did is that they released this movie in Bollywood. That is the reason no one is ready to accept a Hollywood kind of material in our industry. The problem was that audience went with an expectation of watching a Masala Movie such as KNPH, Koi Mil Gaya, Dhoom 2 etc. But what they found was totally different from Bollywood Masala Stuff.
Hrithik totally looked as an international star, both of his looks in the movie were appealing with his green eyes. Barbara Mori and Nick Brown were splendind in their performance. The real deal was done by Anurag Basu in his direction. During the end, the movie just turned darker, and Hrithik shooting everyone, that scene really looked like as if if i was watching Sin City or playing Max Payne.
Waiting for the Inetrnational Version of the movie which is titled Kites: The Remix. It has been edited by Brett Ratner, the director of Ruh Hour Series, and X-Men : The last stand. The international version will be shorter, 90 minutes long, with only one song "Fire" during the end titles. The movie will have added action scenes too.
I loved the movie, and will love to see more movies of this standard from India. Hrithik does have a potential to be an international star. I am really depressed that Indian Audiences did not accept this movie, same way they didn't accept Prince, but i do hope Audience will grow up one day, same way our movie makers have grown up.
On the Dood Meter i will rate this movie 4 out of 5. One point less because i think ending could have been much matter.
Dood Meter: $$$$
Director: Anurag Basu
Cast:-
Hrithik Roshan – Jay
Bárbara Mori – Natasha/Linda
Nicholas Brown – Tony
Kangana Ranaut – Gina
Kabir Bedi – Bob
Genre: Action/Romance