Two Delhi Police Constables burnt a man on fire for not paying bribe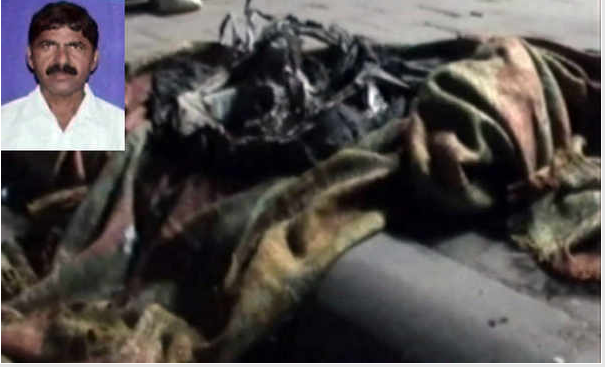 New Delhi. Delhi Police has once again came shown it's dangerous face. Angry at not getting bribe, two constables burnt a man in Delhi's Neb Sarai area. The person who was burnt, is father of an Auto driver. Constables had sought bribes and money from the auto driver and burned his father, as they didn't receive amount in full. Udaychand's 85 per cent of the body is burnt. Udaychand is still hospitalized and fighting for his life. Police has registered a case against the accused constables and has started investigation.
Udaychand's son Naveen, runs an auto for his living in Delhi's Neb Sarai area. Naveen has filed allegations that the names of the constables to put his father in this severe condition are Rajkumar and Surendra. The two d asked for 10,500 Rs in bribe, and they threatened not to allow Naveen to run his auto on failure of paying them bribe. Naveen was able to pay only 7,000 Rs and thus they didn't allow him to run his auto.
On Saturday both policemen had a verbal spat with Naveen and they beat him up badly. When Naveen called his home, his father Udaychand came and questioned the constables. The constables got angry and took him at the back of a truck and burnt him in petrol.
Source: Dainik Bhaskar