Tata DOCOMO will provide 3G services from this Diwali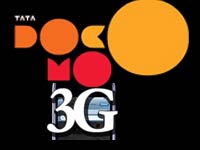 Tata DOCOMO, the GSM Phone Services company of Tata Telesrvices Ltd, will be the first company in India to provide 3G mobile services this Diwali.
Company announced, "This Diwaliwe will start 3G services in all those circles for which we have got licenses". In the recent 3G-spectrum auction, the company got the licenses for 9 circles. These regions are Karnataka, Kerala, Madhya Pradesh, Chattisgarh, Rajasthan, Gujrat, Uttar Pradesh(West), Punjab, Haryana and Maharashtra.
Tata Teleservices said that due to Tata Docomo 3G service, customers will get a double benefit. First, they will be getting a trsuted service from Tata family and second, they will definitely benefit from the hing end technology of their Japanase partner, N.T.T. Docomo.